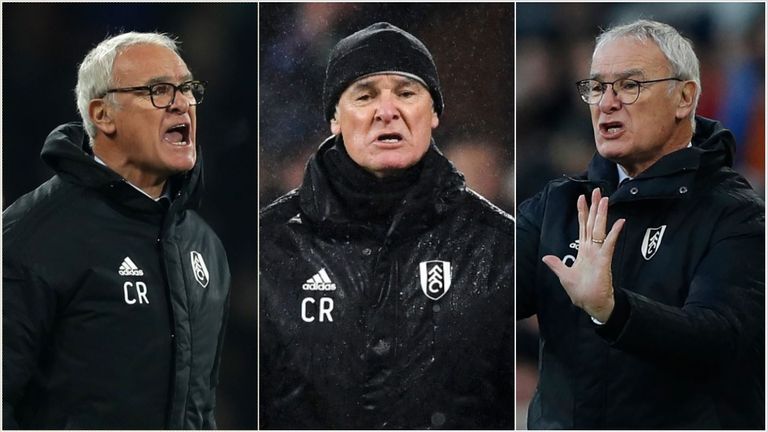 Fulham need a miracle, and the man in charge has the experience required to perform it.
No, not that Leicester title. In Claudio Ranieri's words, that was a fairy-tale so far from reality it sits on the edge of the fiction section.
When the Italian arrived at Craven Cottage to take over a side rock bottom with just five points from 12 games, so many pointed to his time at Leicester as an indication of what might come. Sit and pounce, pace up top and a jolly feel-good factor.
Fulham vs Man Utd
February 9, 2019, 11:30am
Live on
But it's Ranieri's work at Cagliari and Parma that has given him the tools needed to stay up.
"I think we leave Leicester alone, because Leicester was a fairy-tale," he tells Sky Sports. "Cagliari and Parma was the same as this. In Cagliari we were at the bottom of the table, at the end of the first half of the season, and when I arrived in Parma it was more or less in this period, end of February, and we saved both of them.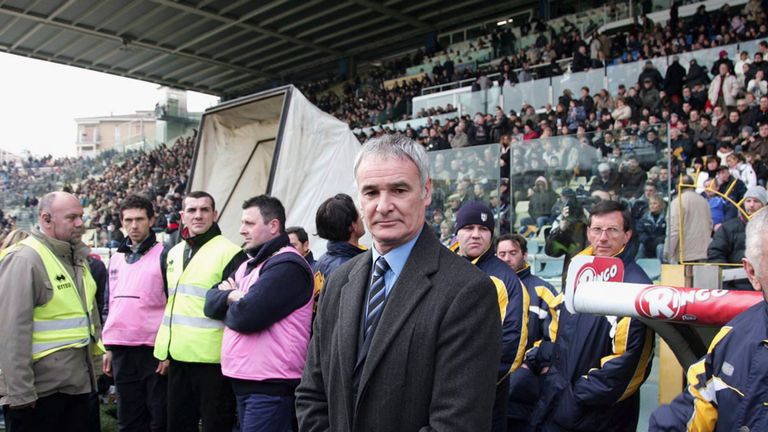 "Why? Because we believed it could happen! For me it is important to fight in every match. If you don't fight, you lose! For sure!
"Maybe you can lose also if you fight, but if you don't fight, you lose before you even start playing. For me it is important to give to my players the confidence, and of course I want to see them motivated 100 per cent.
"If at the end of the game we lose, OK. But I want to see my players fight until the end. And the fans will be happy if they see the players fight for every ball."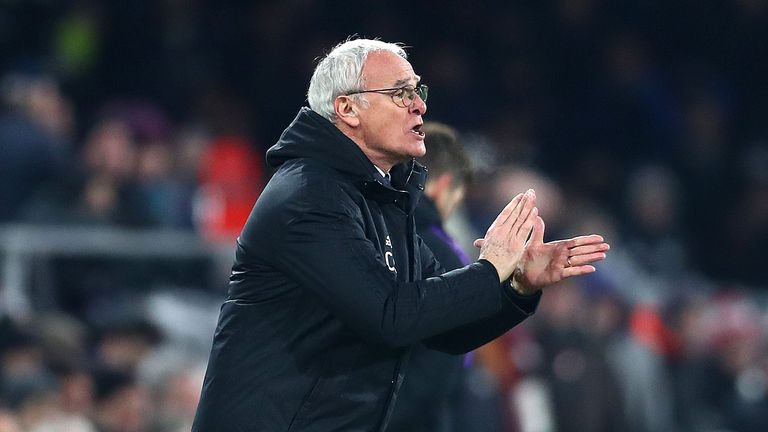 Maybe you can lose also if you fight, but if you don't fight, you lose before you even start playing.
Claudio Ranieri
Cagliari lost just one of their last 13 games to stay up in Serie A in 1991, after two successive promotions put Ranieri on the map.
And in 2007 Ranieri took over a bruised Parma sitting second-bottom on 15 points from 22 games in mid-February. He gained 17 points from 10 games, leading Parma to 13th.
In any case, the traits of that Leicester side are incomparable to the Fulham of today. Now and in the coming weeks, he'll be thinking back to his two survival bids in Italy for inspiration.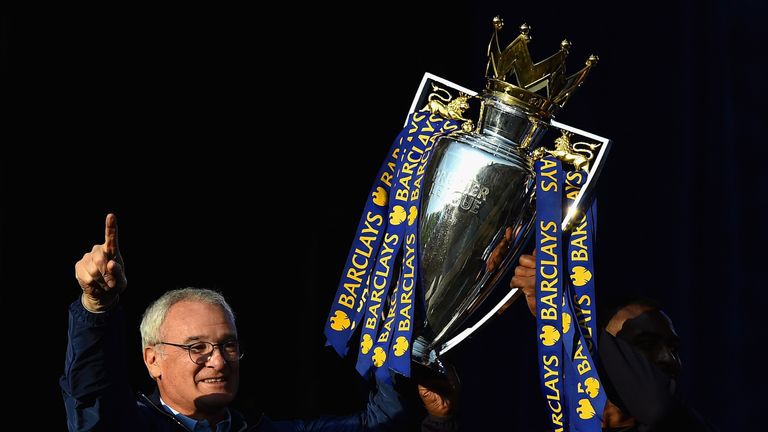 "I can't play like we played at Leicester, because I don't have players who attack the line, who are very, very fast, so I have to try to do something different. They change my job."
The job is huge, but there is hope. Fulham have 17 points from 25 games; safety has been achieved from this position twice before (West Brom in 2004/05 and Leicester in 2014/15), and Fulham themselves performed a similar feat in 2007/08 under Roy Hodgson having been on 19 points.
But crucially, Ranieri's side are seven points off 17th as they prepare to host Manchester United at lunchtime on Saturday, live on Sky Sports Premier League. Survival would go down as one of the greatest Premier League escapes of all time.
'Fight' is Ranieri's buzzword at the moment, just as it was 12 years ago this month when he took over at Parma. He used it over 20 times in his Thursday press conference and interview with Sky Sports, and transcripts from his first meeting with the media as Parma boss bring up some interesting parallels.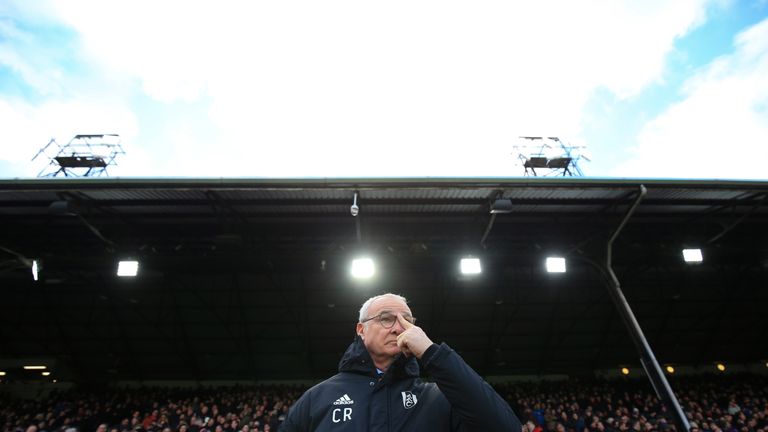 In February 2007, he said: "I want to give them the confidence and desire to fight for one another. I will try to bring some experience from my time in England where every team fights until the final whistle in every single game. I want my players to have the same approach."
But what specifically is that English approach? The 67-year-old has taken on title winners, top-four challengers, mid-table dwellers and relegation battlers across four major footballing countries. Few would disagree he is among the most qualified to compare the English game with others.
"In Italy, for example, it is not a battle. In Italy it is important to be intelligent about the match. It is important to be attentive. It is important to be tactically perfect, because when you make mistakes, you lose a match.
"But in England, it is more important to be strong, faster, and with personality. Every tackle must be strong, because it is English football!"
Glamour at the top of the table doesn't interest Ranieri. He likes variety, and while reflecting on how money has changed the Premier League, suggests fortunes have less impact now than they once did.
"For me it is important to stay with the players, to train, to coach, that is my life. It's not important if it's with a big team, the team in the middle or the bottom.
"For me it's important to have a chance to play with my players, try to show my philosophy with the team.
"Now with owners who have a lot of money, the market has changed a lot. But in the end, when there will be 20 big owners, there will always be only one winner and three who go down! That's football!"
Despite spending £100m in the summer, Fulham still find themselves in trouble. Ranieri's prediction of a level playing field is already coming true.
Another of his predictions came in mid-January, with Fulham then also seven points off 17th, that they would survive. His optimism remains extremely high, and Fulham fans can take comfort in the fact that he's been there, done that, and it's not all about Leicester.