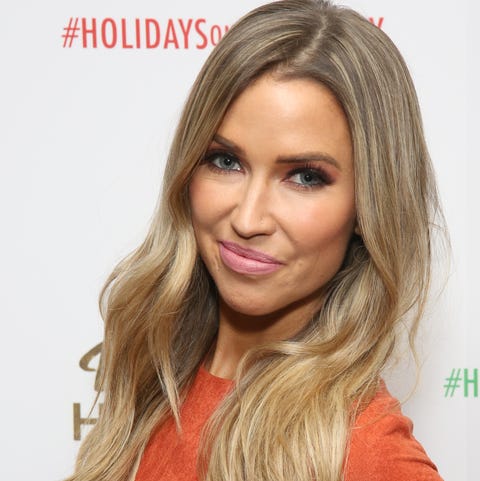 Getty ImagesWalter McBride
Now that the new season of The Bachelor has started, there's plenty to be excited about—there are sloth costumes, fake Australian accents, and new couples blossoming right before our very eyes! Though, the most surprising new Bach-world couple isn't actually on the show at the moment. Instead, Kaitlyn Bristowe, former Bachelorette and co-host of this season's live premiere, is coupling up with your favorite contestant from Becca Kufrin's season.
If you watched Becca's season, you may remember a guy named Jason Tartick (Becca forgot his name, once—lol), who also co-hosted on Monday night. Becca didn't pick Jason, but it looks like Kaitlyn is willing to give him a shot.
Apparently, Jason has had a crush on Kaitlyn for a while, and now that she's no longer with Shawn Booth, Jason asked her out on a one-on-one AKA a regular IRL date during her podcast today.
Kaitlyn set him up and asked, "Jason, are you finally going to ask me on a date?"
That's when he made his move. He responded, "You're making me blush over here, Kaitlyn," he replied. "I mean, if we're both going to be in the same city at the same time I see no reason why we shouldn't go to dinner or grab drinks…My heart is racing over here, my beats per minute are off the chain." Adorable.
Jason seemed like a total catch during Becca's season, and according to Becca, he's a really good kisser. Nice one, Kaitlyn!
After she accepted his date proposal, Kaitlyn warned him, "Don't f*ck it up." Oop! Can't wait to hear about everything on the next podcast.